Some Women Other Women and all the Bittermen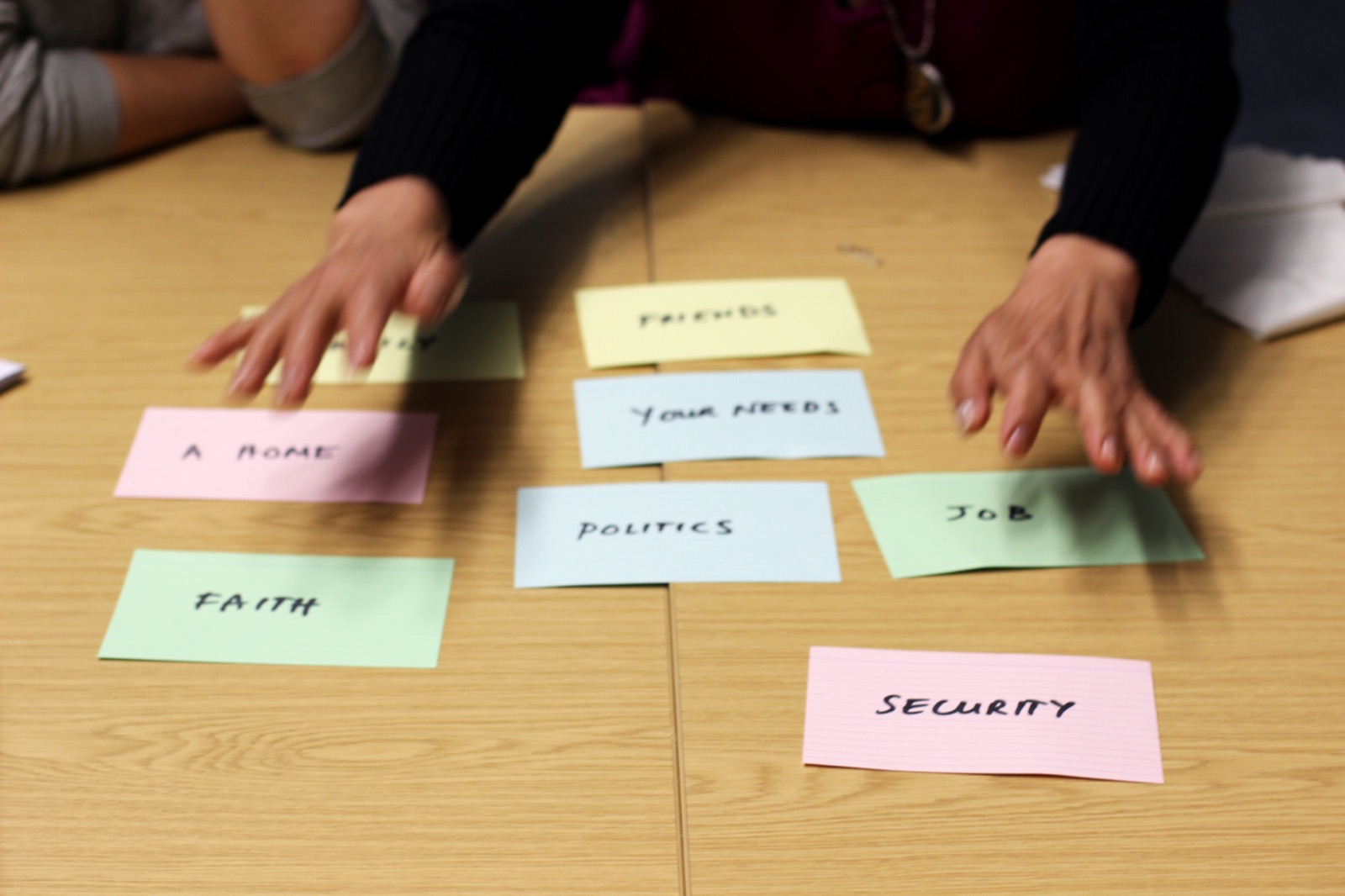 Some Women Other Women and all the Bittermen combines 'Bittermen', a six-part fictional soap opera on the takeover of Tetley's Brewery during the early 1990s, with footage documenting the meetings of Justice for Domestic Workers (now Voice of Domestic Workers) Leeds over the course of 2014 as they began to organise around restrictions to their employment rights within UK immigration laws. The film emerged through a two-year period of research involving interviews with ex Tetley's Brewery workers and a tentative collaboration with migrant women workers from J4DW. Although at a temporal, political, and cultural remove from one another the stories of these two groups are framed by common concerns relating to sites of labour and working class identity as framed through gender and race.

2014, 49:00, HD Video, Colour, Stereo.
With
Voice of Domestic Workers Leeds, Amy Charlesworth, Allan Coy, Gill Park, Jo Dunn, Keeley Lane, Martine McClements, Joel Parry, David Peel, Carol Plant, Adam Probets, Tim Rutherford, Paul Stonehouse Rachel Watson and Terry Wragg.
Directed and edited by
Rehana Zaman.
Written by
Joe Hepworth and Rehana Zaman.
Director of Photography
Matthias Pilz.
Assistant Director
Sam Hepworth.
Focus Puller
Nathalie Kamber.
Original Music
Shakeeb Abu Hamdan.
Sound Recordist and Editor
James Bull.
Grip/ Lighting
Jack Hutchinson.
Lighting Assistant
Miriam Thorpe.
Production Assistants
Claire Mccormack, Mathew Parkin.
Commissioned by
The Tetley.
︎

Some women Other Women and all the Bittermen, 2014, film stills, copyright the artist.