I, I, I, I and I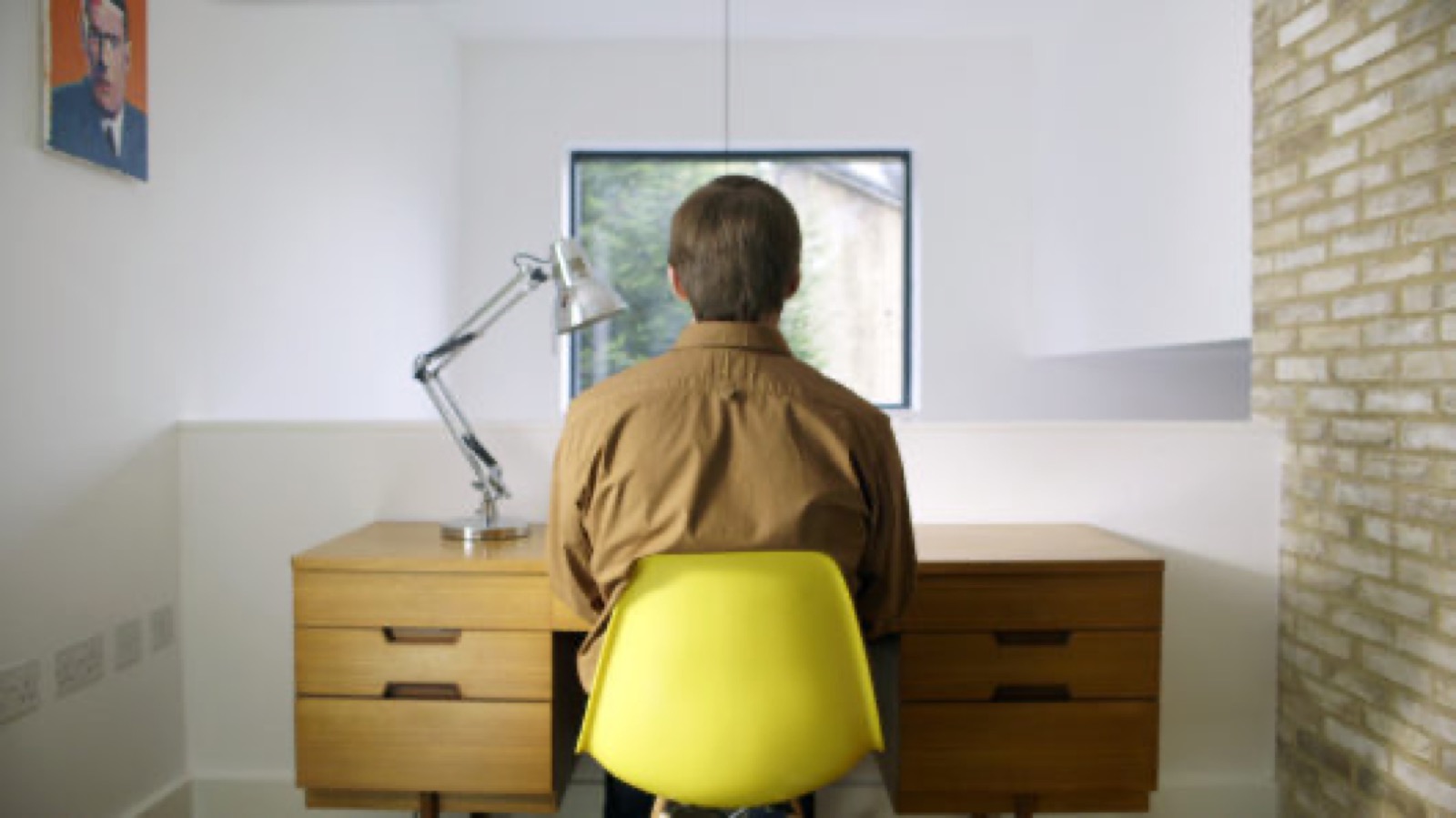 I, I, I, I and I is an abstract account of a group's attempt to collaborate. Though peculiar on the surface, the film's narrative originates from improvisation exercises and research into the social dynamics of group activity. Developed through workshops with young people from Body & Soul; a UK charity dedicated to transforming the lives of people affected by HIV using games and strategies drawn from theatre including the improvisation techniques of Keith Johnstone, Unity Theatre and The Theatre Workshop, and Augusto Boal's Theatre of the Oppressed. The resulting video takes both the process and the outcome of the collaboration as its subject.

2014, 49:00, HD Video, Colour, Stereo.
Story developed in collaboration with
Arnaud, Cherenet, Claire, Dante, Godfrey, Jordan, Malunga, Melrose, Nicole, Patience, Shelley, Tasha, Tendai, Tara and Zoe from Body and Soul charity and Leah Whitaker, Louise Shelley, Susan Wokoma, Michael Grady Hall, William Saunders and Matthias Pilz.
Featuring
Niki Mylonas, Richard Galazka and Robin George.
Director of Photography
Matthias Pilz.
First assistant camera
Jake Martin, Zoe and Shelley.
Gaffer
Richard Harrowing.
Sound recordist and editor

Will Saunders.
Commissioned by
Studio Voltaire 2013.
︎

I,I,I,I and I, 2013, film stills, copyright the artist.